Medicare 101 Handbook 2023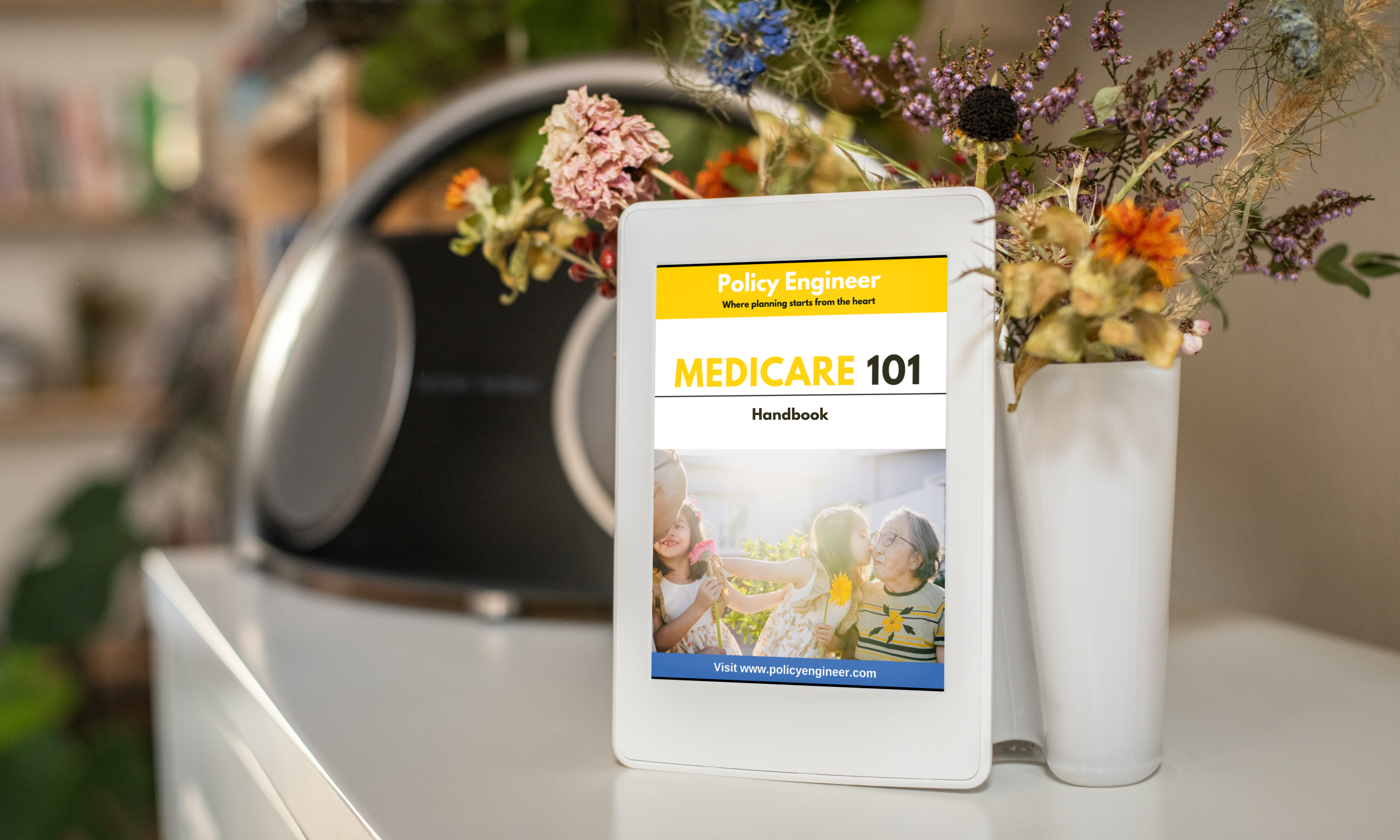 Medicare 101
Handbook

Includes:
Parts A, B, C, and D of Medicare.


What has changed in Medicare for 2023


Available additional plan benefits for 2023


2022 Medicare plan buyer tips


and much more!
Request Your 2023 Medicare 101 Handbook
By submitting this information you acknowledge a licensed insurance agent may contact you by phone, email, or mail to discuss Medicare Advantage Plans, Medicare Supplement Insurance, or Prescription Drug Plans.
Join Policy Engineer

Live

for a Medicare 101 Educational Webinar
How to decide whether a Medicare Supplement or Medicare Advantage Plan is right for you.


How to avoid the top 7 reasons people overspend by thousands of dollars each year.


How to take advantage of specific rights & entitlements that protect you from overpaying!