Let us help you find the best plan for your needs.
You are eligible for Medicare if you are:
65 and older: Your sign-up window is from 3 months before your birth month, when you turn 65, to 3 months after.
Under 65 with a disability and receiving Social Security Disability Insurance (SSDI)
payments for more than 24 months
Any age with end-stage renal disease or ALS
You must be a U.S. citizen or permanent resident for five consecutive years.
If you are about to become eligible for Medicare, you should review your options to be able to pick the best plan for your needs. Read the important enrollment dates below to ensure you sign up on time.
Schedule a meeting with one of our licensed Policy Engineers to help you decide. Or fill out the Medicare Plan Finder form to compare plans and self-enroll.
Medicare Plan Finder
Get prices & benefit comparisons from the top Medicare companies in your area.
Fill out the form below to compare Medicare plans or if you want to self-enroll.
Important Enrollment Dates
Initial Enrollment Period: Lasts for seven months. Your sign-up window is from 3 months before your birth month, when you turn 65, to 3 months later. You may need to enroll in Medicare Part A and Part B during this sign-up window to avoid penalties.
Annual Enrollment Period: Anyone can use the Annual Election Period (AEP) to change their Medicare coverage - from
October 15th to December 7th.
Open Enrollment Period: January 1st to March 31st.
Lock-in Period: April 1st to December 31st.
Special Enrollment Period: Special circumstances within the year.
Medicare Birthday Rule: The Medicare birthday rule allows consumers to change to an equal or lesser benefit Medigap policy within a 60-day window without medical underwriting.
Trial Rule: This allows you to try a Medicare Advantage plan for up to 12 months, then switch back to the Original Medicare and a Medicare Supplement Plan.
Request Your 2023 Medicare 101 Handbook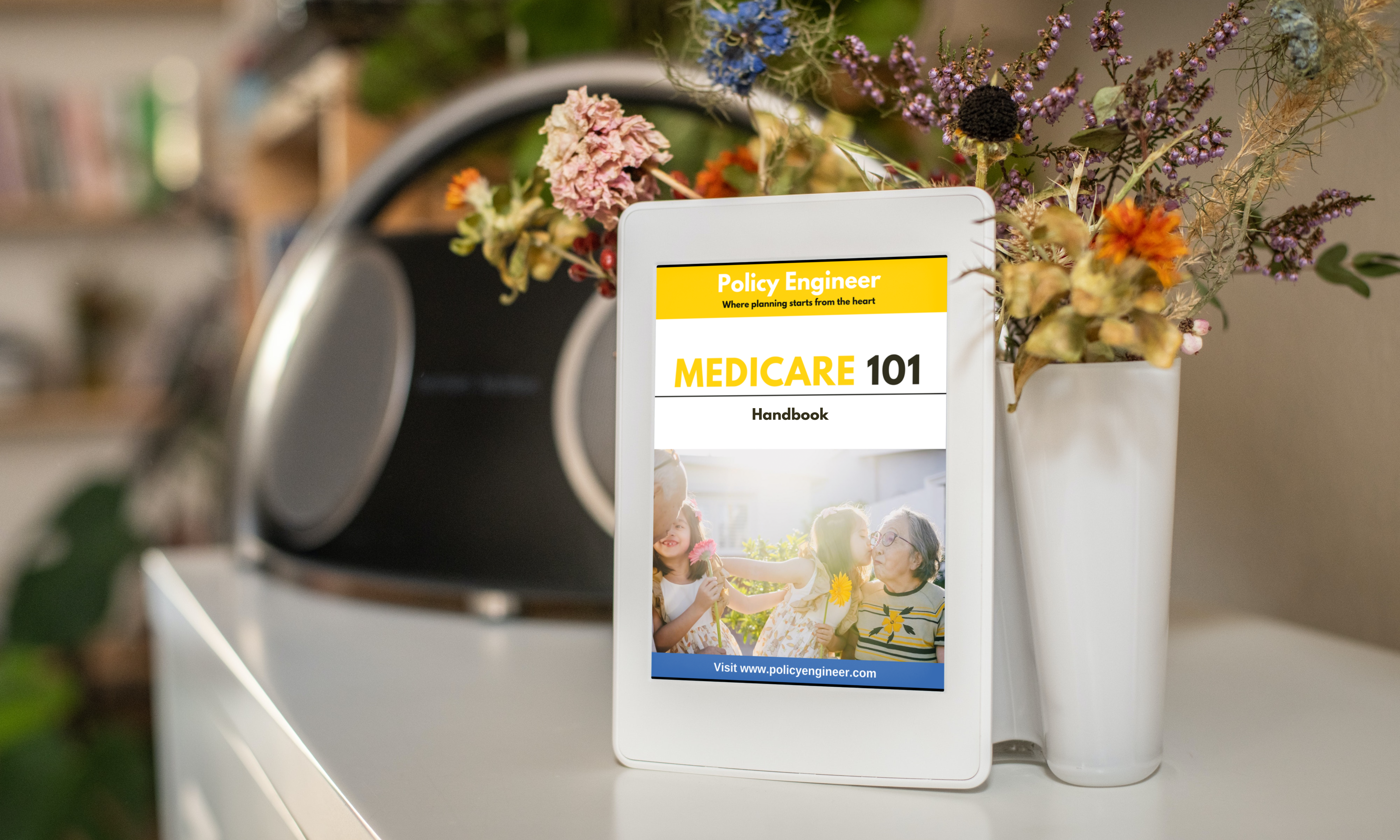 Join our Medicare 101 Webinar
How to decide whether a Medicare Supplement or Medicare Advantage Plan is right for you based on your needs.


How to avoid the top 7 reasons people overspend by thousands of dollars each year.


How to take advantage of specific rights & entitlements that protect you from overpaying